DBHC has Several Online Stores
Holistic Health for Soul, Mind, & Body
First and formost is the need for people to have quality supplements, herbs, homeopathica, and so on. Most items purchased at grocery stores, pharmacies, etc. are not always of the highest quality. They may be inexpensive but they frequently do not even contain what the label claims or they are chamical based vitamins which the boday does not metabolize so you are wasting your money.
For this reason DBHC has partnered with FullScript (an online distributor of high quality supplements, vitamins, and herbs). WHen you sign up through the DBHC interface you will receive 10% off all items they sell at wholesale (some items are not sold wholesale). The discount is automatic at checkout, each time you return.
Several times a year FullScript offers a sale at which time you will get an additional 5% off on your purchase.
Not sure which brand to order? FullScript offers a wide variety or brands shich can be confusing. Also some things with the same name are actually different. So If you need help just book a free 15-minute consultation with Dr.Beverly (link is in "Contact") and she can write a script for you with some options that are specific to your needs. You simply select the option that works best for you.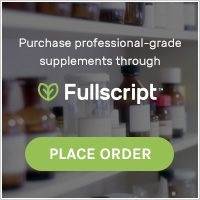 Register at: us.fullscript.com/welcome/dbhc (register only once and return as often as you like). A large selection of supplements are available there including probiotics.
Dancing Bear Enlightenment Academy APP (DBEA)
In the Danding Bear Enlightenment Academy (DBEA) APP there is much free content & courses, low cost courses, as well as very reasonable Evergreen workshops.